Tracing the journey of the renowned labor anthem The Red Flag sung to the tune of the German folk song O Tannenbaum, Minouk Lim (b.1968, South Korea) suggests how this evocative and emblematic anthem became a vessel for otherwise conflicting beliefs. In this newly commissioned work, Lim extends her research to the transformation of the Japanese Utagoe, or singing voice, movement—socialist choral activities that strove to promote popular unity. Exhibited as a video and sound installation of the documented performance, Lim's work stages a car broadcasting live accordion music of Soviet workers' songs while driving around the Tokyo Imperial Palace, as such choreographing the deterritorialization of history via the subject in motion. The intervention also recalls "Bloody May Day" in 1952, when protesters clashed with police forces amidst unified chanting of proletariat hymns.

------------

Minouk Lim was born in 1968 in Daejeon, South Korea.
As an artist of many forms, Lim has been creating works that are beyond the boundary of different genres and media, deepening the scope of questions while encompassing writing, music, video, installation and performance as her means of artistic expression. Lim has been paying strong attention to the marginalization and the discrepancy generated during the process of rapid democratization and industrialization of South Korea, which also affected the lives of the many in the system of global economy. As such, Lim seeks to find ways to examine objects embedded with performativity, different methods of performance and imaginative modes of creating records. Such an inclusive approach embraces different fields of history, politics, philosophy and literature, drawing reflections on everyday life and challenging the routineness of life.


Lim's major solo exhibitions include "The Promise of If" at PLATEAU Samsung Museum of Art, Seoul(2015), United Paradox at Portikus, Frankfurt(2015), "Heat of Shadow" at the Walker Art Center, Minneapolis (2012) and "Jump Cut" in Artsonje Center, Seoul (2008). Since 2010, starting at Madrid, Lim has been presenting a series of site-specific performances
FireCliff
. Lim also participated in a number of group exhibitions and biennials including the Setouchi Triennale (2016) Sydney and Taipei Biennial 2016, Paris Triennale 2012, Liverpool Biennial (2010), "Political populism" (Kunsthalle Wien 2015), "The Time of Others" (Museum of Tokyo, 2010) and "Your Bright Future: 12 Contemporary Artists from Korea" (LACMA, 2009-2010).
------------
Project Team
Asakusa Director: Koichiro Osaka
Project Manager: Mariko Mikami
Research Assistant: Sanghae Kwon
Performance
30 September, 2018
Supported by: Arts Council Tokyo, The Asahi Shimbun Foundation<
Minouk Lim: Artist recommended by Kounosuke Kawakami (Kurashiki University of Science and the Arts)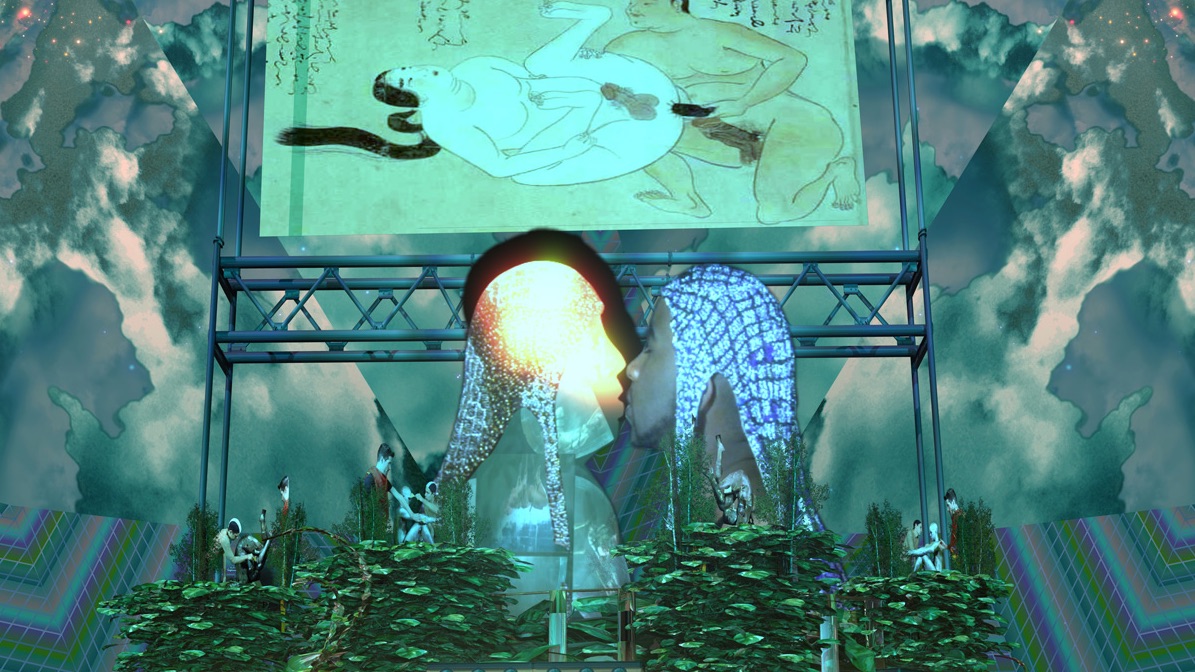 Asakusa Entertainments

Curated by Asakusa
With support by Arts Council Tokyo, The Asahi Shimbun Foundation